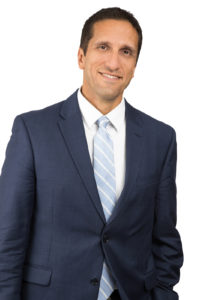 Lior Samfiru created the Severance Pay Calculator to help employees and employers discover their legal rights and obligations.
Lior is a founding partner of Samfiru Tumarkin LLP and heads the firm's Labour and Employment Law practice group. He resolves workplace problems and has established a reputation as a leading employment lawyer in Canada.
Lior represents and advises both employees and employers with respect to all workplace matters. He has been quoted in various major Canadian media, and has provided comment on employment law matters to outlets including CBC News, CTV, Global TV, CP24, CityNews, 680 News, The Toronto Star, Globe and Mail, Canadian Press, and National Post, Newstalk 1010, Huffington Post, Benefits Canada, and Canadian HR Reporter.
Employment Hour in 30
Lior Samfiru and host John Scholes tackle the most important facets of employment law that are far too often overlooked by both employees and employers. From grossly inadequate severance pay, to sexual harassment in the workplace, to employees being routinely mislabeled as independent contractors, Employment Hour in 30 debunks the myths that have caused employees to miss out on their full workplace rights and entitlements. Discover your rights with Canada's only employment law show on TV.
The Employment Hour
Canada's only live, weekday radio program dedicated to employment law is your opportunity to talk to one of the country's most effective employment lawyers. Listen to Lior Samfiru on The Employment Hour, and discover the workplace rights you didn't even know you had. The programs airs on Global News Radio 640 Toronto, Global News Radio 980 CKNW in Vancouver, Newstalk 580 CFRA in Ottawa, Global News Radio 980 CFPL in London, and Global News Radio 900 CHML in Hamilton.
Lior can be contacted anytime at help@employmentlawyer.ca or by phone at 1-855-821-5900
In Your Corner: Disability and Injury Law
Denied long-term disability (LTD) in Ontario or British Columbia? Has the insurance company cut off your long-term disability claim? Take the fight to the insurance company with leading disability lawyer Sivan Tumarkin, co-founding partner at Samfiru Tumarkin LLP.
Discover your rights when appealing the insurance company's LTD claim denial, by watching In Your Corner every weekend on Global TV, and listening to the long-term disability show on Global News Radio 640 Toronto and Newstalk 580 CFRA in Ottawa.
Sivan worked at one of the top insurance defence law firms in Canada, where his clientele included a large number of insurance companies, municipalities and major retail corporations. He now uses his in-depth knowledge of how insurance companies operate to bring success and results to his clients.
Sivan can be contacted anytime at help@inyourcorner.ca or by phone at 1-855-821-5900.